Gary Lang Mitsubishi Hits Store Record
During the Black Friday Sales Event throughout the month of November, Gary Lang Mitsubishi hit a store record in sales performance. Thanks to the collaborative efforts from the entire team, Gary Lang Mitsubishi was up 411% from the month of November in the previous year. In addition to that outstanding store record, the 2017 fiscal year proved to be the best year for Mitsubishi Motors in 10 years hitting 100,000 units. This brought Mitsubishi Motors up 7% nationally in a relatively flat automotive market. The Chicago market specifically showed an above average lift of 12% year-over-year; while Gary Lang Mitsubishi grew at 227% year-over-year!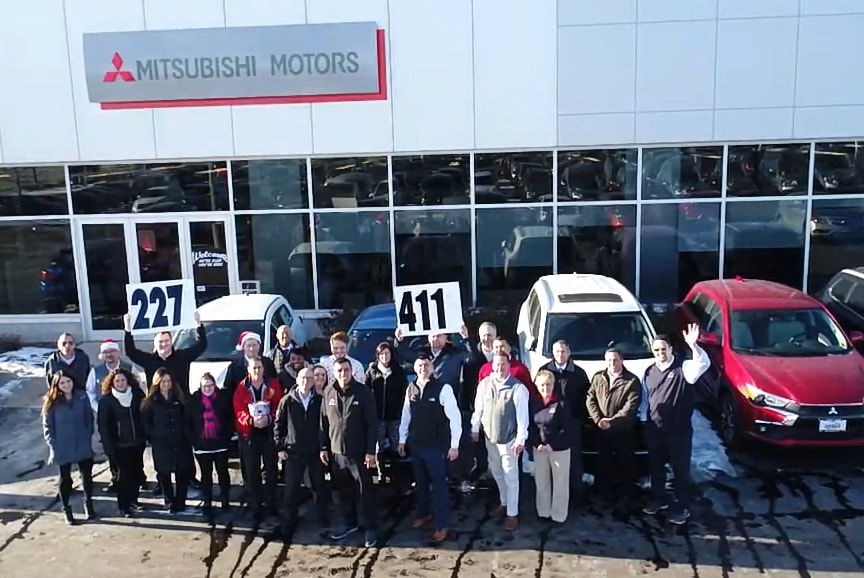 The New Mitsubishi Outlander stole the show with the most sold at 3,433 SUV's in November. This was the first time the Outlander SUV has ever beat the Outlander Sport crossover in consumer popularity. This increase was up 58% from last year!
Here at Gary Lang Mitsubishi, we are proud of our recent accomplishments and thank our customers for helping us achieve this success.