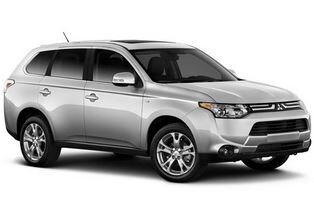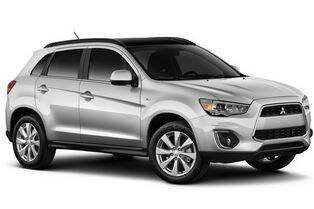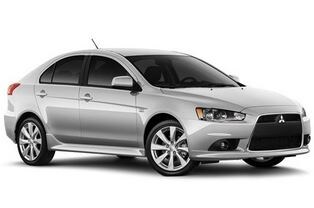 New Mitsubishi Models are in the news again this month. We've collected some of the most popular reviews of the new
2014 Mitsubishi Outlander
, 2014 Mitsubishi Mirage,
2014 Mitsubishi Outlander Sport
, and the 2014 Mitsubishi Lancer. Check out what the experts said about these Mitsubishi's that are available at your McHenry County Mitsubishi dealer.
Outlander review by Bengt Halvorson
(thecarconnection 1/9/2014 online) http://www.thecarconnection.com/overview/mitsubishi_outlander_2014
"Inside, the Outlander is well above par in almost every respect, compared to other roomy compact crossovers."
"The Outlander is shaping up to be one of the top-rated vehicles in its class for safety, having achieved Insurance Institute for Highway Safety (IIHS) Top Safety Pick+ status- including a top 'good' result in the new small overlap frontal test."
"If it's three-row models you're considering, the new model is the features-for-money champ."
"ES models add push-button start, dual-zone climate control, heated front seats, and a touch-screen system with the FUSE HandsFreeLink system and a rearview camera-and an interface that's superior to what's offered in most other rivals."
"This new model is up to 220 pounds lighter than the previous version, and Mitsubishi has introduced a new-generation, 166-hp version of its 2.4-liter four-cylinder engine that's both more refined and stronger where it counts-in the low and mid revs. Those two factors combined mean that four-cylinder versions are now agreeable and well-suited for the commute."
"This is an extremely smooth engine-and it sounds great when accelerating quickly."
Outlander review by Warren Brown (Washington Post 1/10/2014 online) http://www.thereporteronline.com/lifestyle/20140110/snowy-regrets-on-the-ride-not-taken-2014-mitsubishi-outlander-24-se
"I had fallen in love with the thing a few weeks earlier at home in Northern Virginia. It was immensely reliable, a confident driver in nasty weather."
"The all-wheel-drive Outlander [is] an attractively dependable underdog."
"It is greatly likable in a neighbor-next-door sort of way."
"If you had to move a load of books, especially if you had to do it in snow and ice, you'd be happy if the Outlander with the all-wheel-drive option were available."
"The new Outlander's 'Super All-Wheel Control' moniker for its all-wheel drive system is more than marketing hype."
"I used the Outlander's multimodal drive system in several 'wintry mix' storms in Virginia and West Virginia. It worked perfectly, keeping the vehicle wonderfully under control, and me pleasantly relaxed on slippery mountain roads."
"Ride, acceleration and handling: Decent marks in all areas, especially for handling in foul weather."
Outlander review by Matthew Askari (automotive.com 1/10/2014 online) http://www.automotive.com/mitsubishi/outlander/2014/quick-drive/
"Despite its higher ride height, the Outlander is easy to climb in and out of. During a Thanksgiving run, I was able to pile the full capacity of seven people into the Outlander, with my six-foot-tall brother and 12-year-old nephew occupying the rear, third-row bench. The verdict? Surprisingly, there were no complaints."
"Cargo room comes at a premium with all three rows up, is sufficient with two rows, and becomes abundant and downright cavernous if you fold the second row flat as well."
"While we didn't hook in baby seats or use LATCH points, there is enough room to maneuver should you need to."
"What stood out was the surprisingly plush cabin. The center console arm rest is padded delightfully, and there is ample storage space for bottles, cups, cell phones and knick knacks. The seats were comfortable, and there's an overall cohesion that is unexpected."
"The cabin is also shockingly quiet, and even at higher speeds, there is very little road or wind noise present."
"The Outlander provided a smooth, quiet, and comfy ride, perfect for getting around town."
"If buyers are looking for an affordable three-row crossover, the Outlander is worth checking out."
"The Outlander makes for a comfy three-row get about town cruiser."
Mirage review by Jeff Thitoff (Columbus Dispatch 1/11/2014 page F1)
"It proves that getting good gas mileage and fitting into tight spaces can also look cool."
"The Bluetooth was easy to sync with my phone."
"When you are talking about a new car at such a low price, it's nice to see these upgraded tech and power options included"
"The Mirage provided a peppy ride. I liked its tightness and being able to hug the corners when making turns in the city."
"It manages the road with ease. It's a fun ride, without sacrificing safety. The Mirage comes with seven airbags, including a driver's-side knee airbag."
"In my time driving around the suburbs, I eclipsed 40 mpg and earned closer to 50 mpg on the highway."
"In the end, I was more than satisfied with the Mirage. When I was back in college I would have loved a car like this. It's a smart, safe, and economical ride."
Outlander Sport review by Alida Robinson (Zimbio 1/10/2014 online) http://www.zimbio.com/Blogging/articles/-EQwOSJkPVL/First+Look+2013+Mitsubishi+Outlander+Sport
"The Sport version is nearly a size smaller than the seats-5 Outlander, and rides extremely well. It really handles and feels more like a little sedan than an SUV."
"Indoors, there are a lot of nice touches, especially with the audio parts and connectivity."
"It is captivating, shorter, maneuverable, versatile, and low priced. Check it out yourself."
Lancer review by "Mama" Harris (mamaharriskitchen.com 1/14/2014 online) http://www.mamaharriskitchen.com/2014/01/2014-mitsubishi-lancer-gt-review.html
"It was perfect for me to zip around town and run errands with the kids without worrying about fitting our big car in parking spaces while out grocery shopping."
"We loved the contrast of the black leather interior against the "Wicked White" exterior."
"The drivers seat was comfortable and inviting."
"More than enough space in the trunk!"
"The heated seats had to be my favorite feature."
"The week I had this car the mornings were as cold as 28 degrees, I'm not used to that in Northern California! These helped warm us up quick, and the added bonus is that it helped my lower back pains too!"
"The rear view camera system is a wonderful feature, perfect for navigating busy parking lots."
"The 2014 Mitsubishi Lancer was a good running, decent vehicle - especially for the price."
"For an economy car it had pretty good get up and go. Handling was pretty good for an all wheel drive vehicle, the gear shift paddle on the steering wheel was a great feature."
"With a family our size we don't usually drive smaller sedans very often, but this vehicle fit two full size car seats comfortably in the back seat with leg room to spare, the trunk space was out of this world, and the car itself was zippy and fun."
"We had a lot of fun with this vehicle and I would definitely recommend the 2014 Mitsubishi Lancer GT if you're on the market for a fun, zippy commuter car that's great on gas."
Gary Lang Mitsubishi has a great selection of the
new Mitsubishi models available
. Contact a Mitsubishi Sales Specialist for more information or to schedule a test drive.